K&N Air Filter // 01.21.2012
Yes, I went ahead and did the high horse power gaining K&N air filter install ;-) Purchased the

K&N 33-2209 from Amazon

and installed it tonight. What I was most surprised about was what I found in the air duct screen that leads into the airbox.

I would've thought there might be some debris in there, but never thought it'd be that much. Wonder how much HP I gain with just cleaning that out?

Anyway, nothing too eventful from there. Had this awaiting me within the air box:


Nonetheless, a good fit and we're done. I'll update this once I've driven a bit on it.


And found it a bit interesting how skinny the K&N is in comparison to stock (is that the reason for the supposed performance advantage? ..or potential reason why it might be 'bad' (less material to catch things?) :
Powered by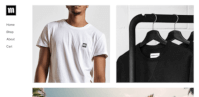 Create your own unique website with customizable templates.